2022-2023 Calendar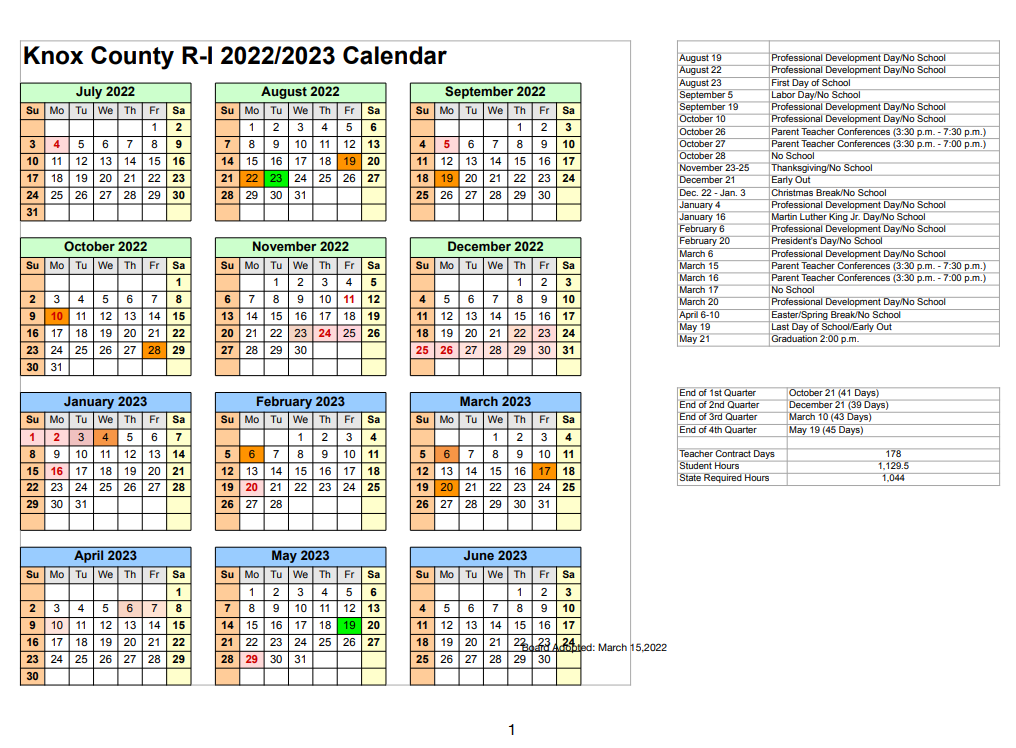 Congratulations Class of 2022!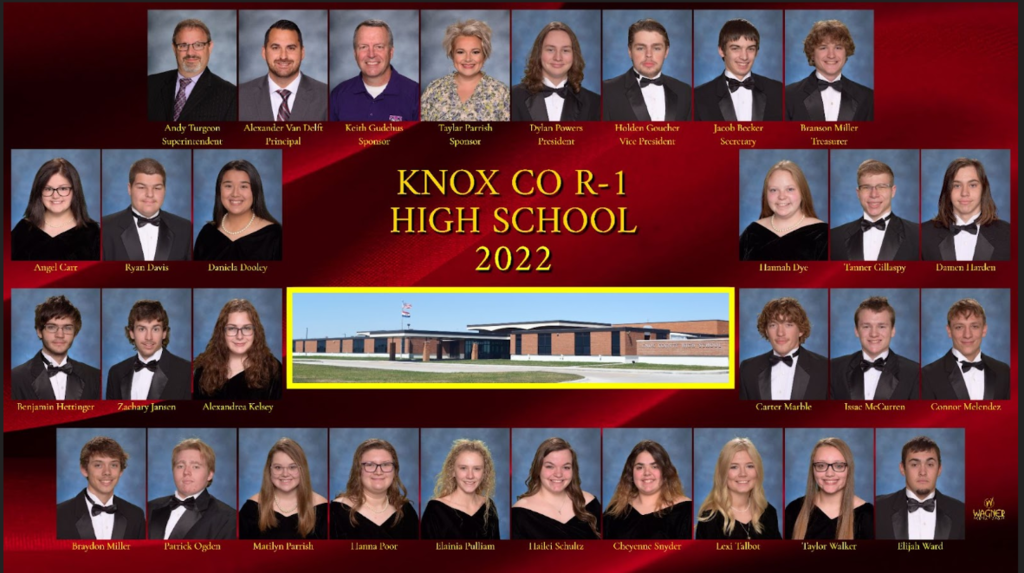 Just a reminder that we have a Booster meeting tonight at 6:30 in the HS cafeteria. Whether you would like to be an officer or take on much more limited, specific responsibilities, the Boosters need your help supporting our kids. See you there!
Final results from the state meet. Girls 4x400 relay (Reel, Pulliam, Mercer, Hinkle) 14th, A. Becker 12th in Girls Discus, J. Becker 8th in Boys 400m dash, J. Hinkle 5th Girls Javelin, and Boys 4x400 relay (Miller, Jansen, Shinkle, Becker) 7th. Great season Eagles!

BASKETBALL CAMP DATES AND/OR TIMES HAVE CHANGED! Please note these new dates and/or times for next week's camps!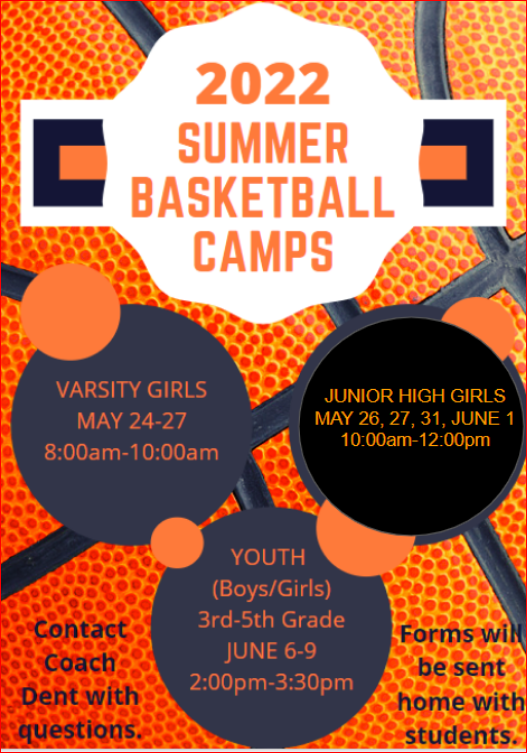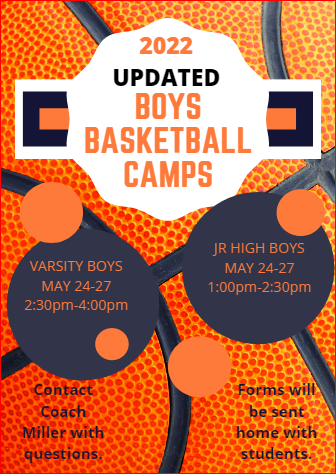 Most recent update from MSHSAA.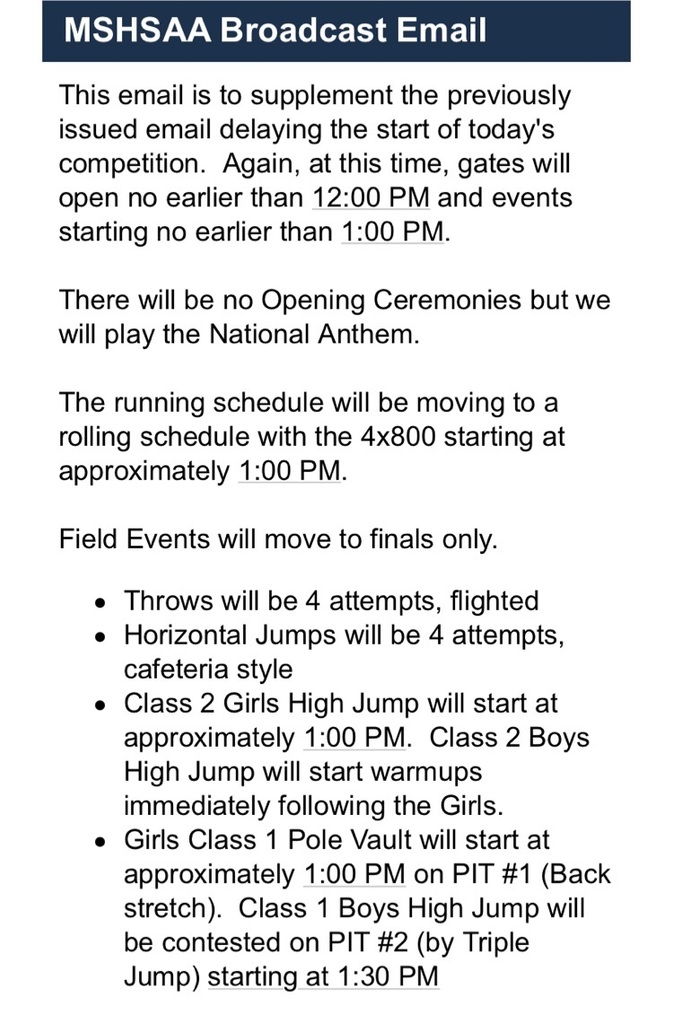 Latest update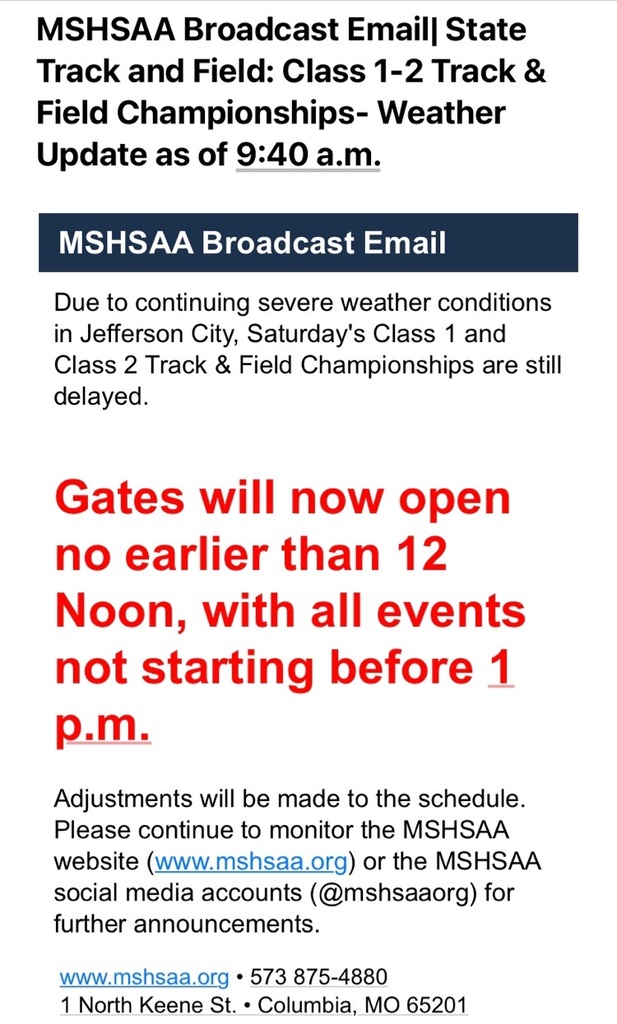 State Track weather update!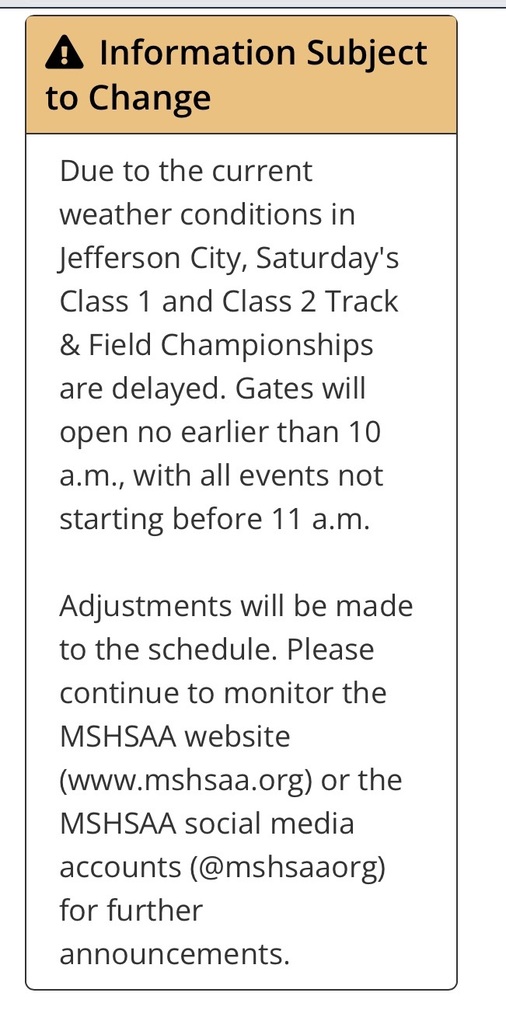 C. Goodwin and J. Hinkle finish 13th and 15th in girls shot put. J. Becker ties for 12th in high jump. Boys 4x400m relay Miller, Jansen, Shinkle, and Becker qualified for finals that will be ran at 4:30 tomorrow.
J. Becker qualifies for final in the 400m dash. Will run tomorrow at 2:15.
Boys 4x200 Miller, Strange, Shinkle, and Jansen miss finals but ran a season best time finishing in 12th place.
Boys 4x800 relay of Gillaspy, Shinkle, Becker, and Hayes bring home 6th place at MSHSAA State Championship!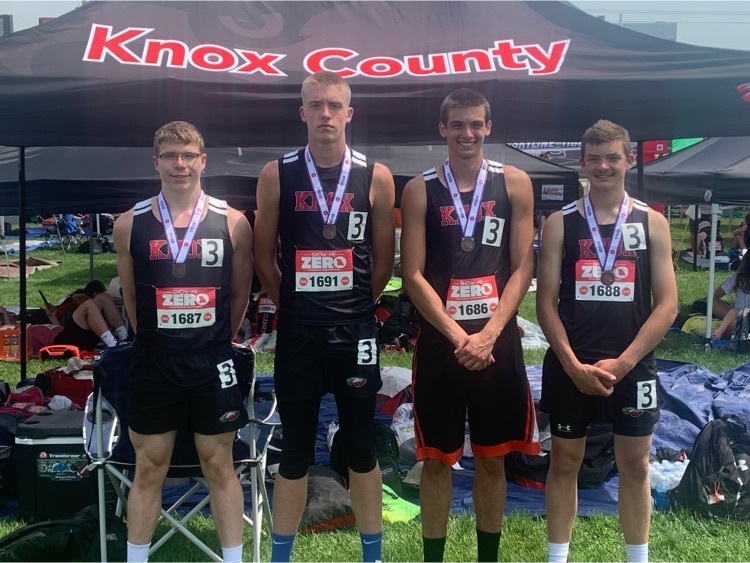 Knox County Eagles fall to North Shelby 11-13.

Fifteen of our track athletes depart for the State meet at 7:00 on Friday morning. They will go through Edina on their way to Jefferson City. Come out to see them off!

The district championship game will resume tonight at North Shelby at 5:00 with one out in the bottom of the 6th inning.

Tonight's district championship baseball game has been moved up to 5:00 due to the weather forecast. The bus will depart from the school at 3:15.

Our boys are scheduled to play for a baseball district championship tonight at North Shelby High School at 6:00. The bus will leave the school at 4:15 and go through Edina at 4:20. Join us on the square to see them off!


We are seeking bids for the renovation of our football press box.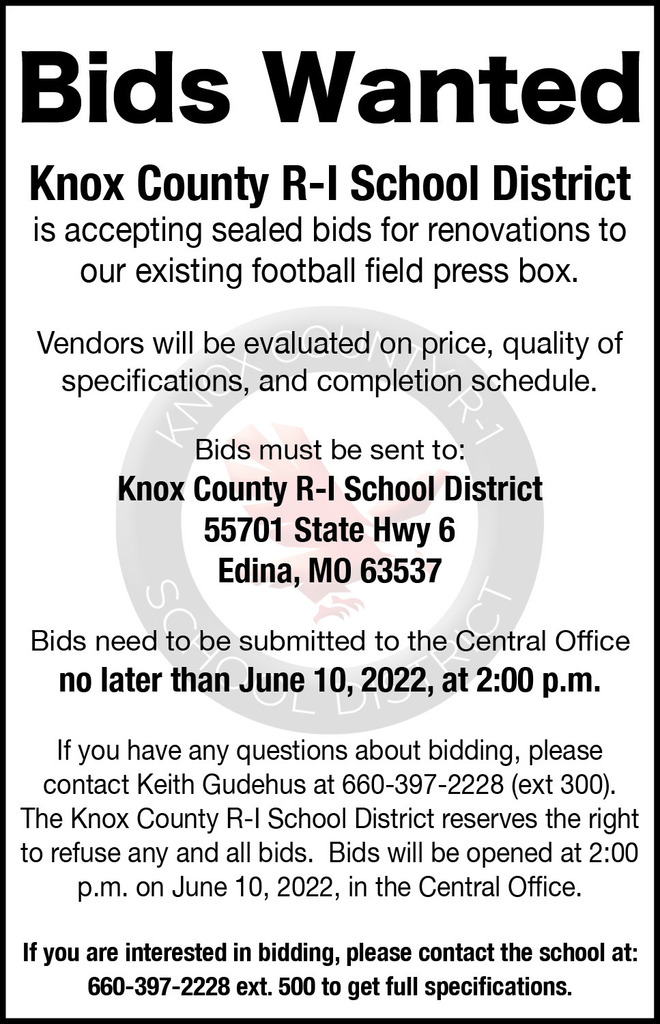 Final events of the day State Qualifiers: A. Becker - Discus Boys 4x4 - B. Miller, A. Jansen, N. Shinkle, J. Becker Girls 4x4 - A. Reel, M. Mercer, E. Pulliam, J. Hinkle