After 5 1/2 innings, the baseball Eagles lead Hannibal 5-3.

After 4 1/2, the baseball Eagles are tied with Hannibal 3-3.

Today's V/JV baseball games with Monroe City are rescheduled for tomorrow, 3/26, at 5:00 pm.

Mr. Turgeon recognized faculty and staff for their years of service for the 2019-2020 Rotary Banquet. 5 years of service-Rich Green, Mary Lynn Greenley, Keith Gudehus, Kim Henry & Karen Huffman. 10 years of service-Gary Mayer, Alex Van Delft, Anna Van Delft, Pam Ausmus & Wendy Kerby. 15 years of service-Kathy Wever. 30 years of service-Dawn McCauley.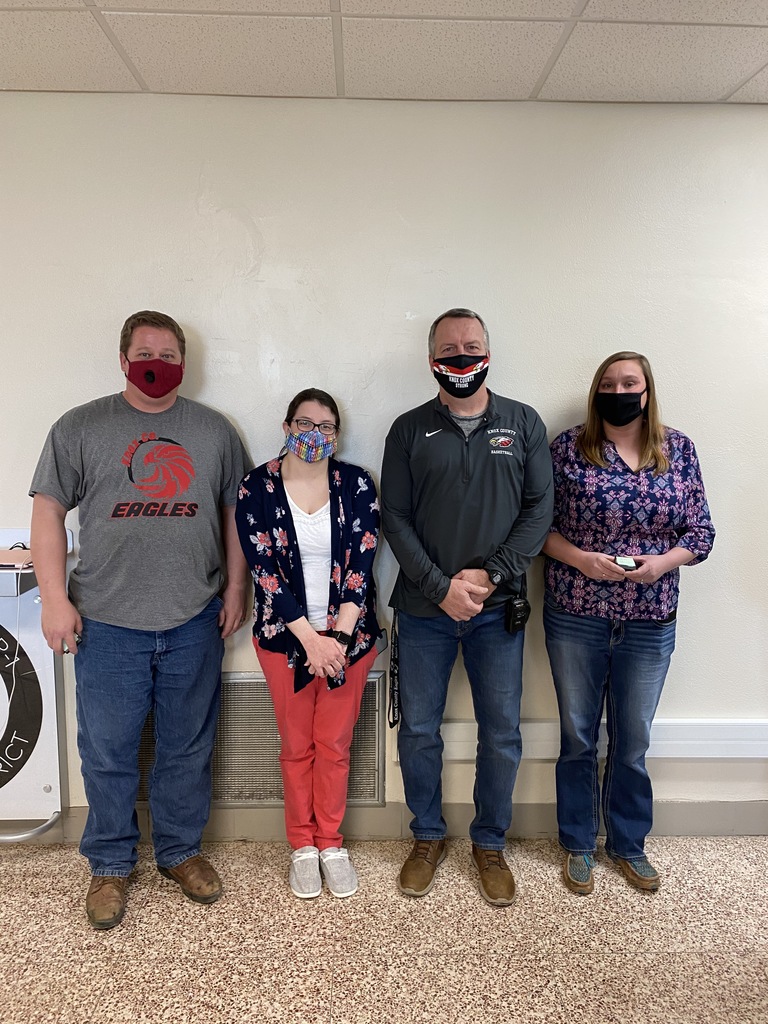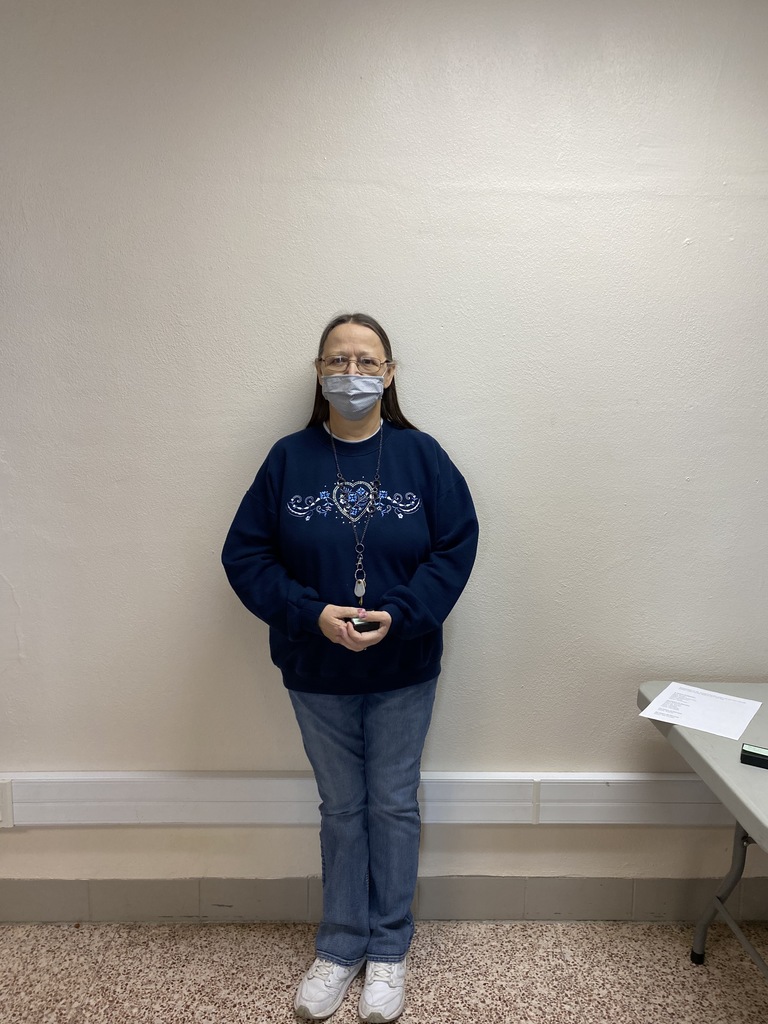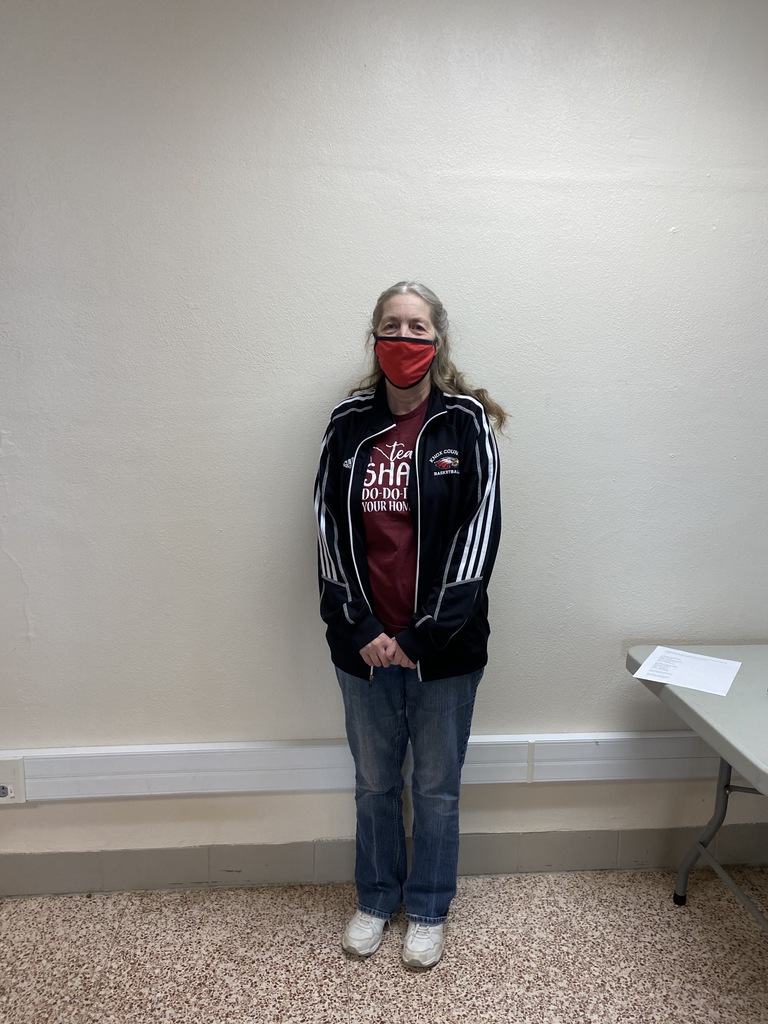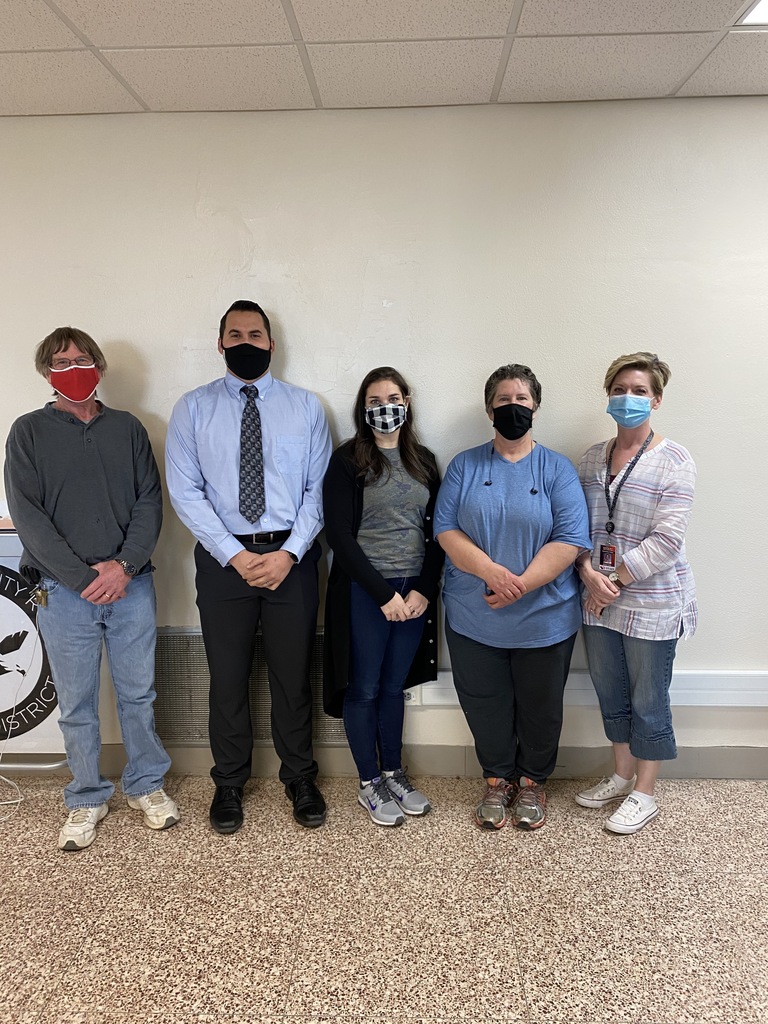 Spring Sports Pictures March 31st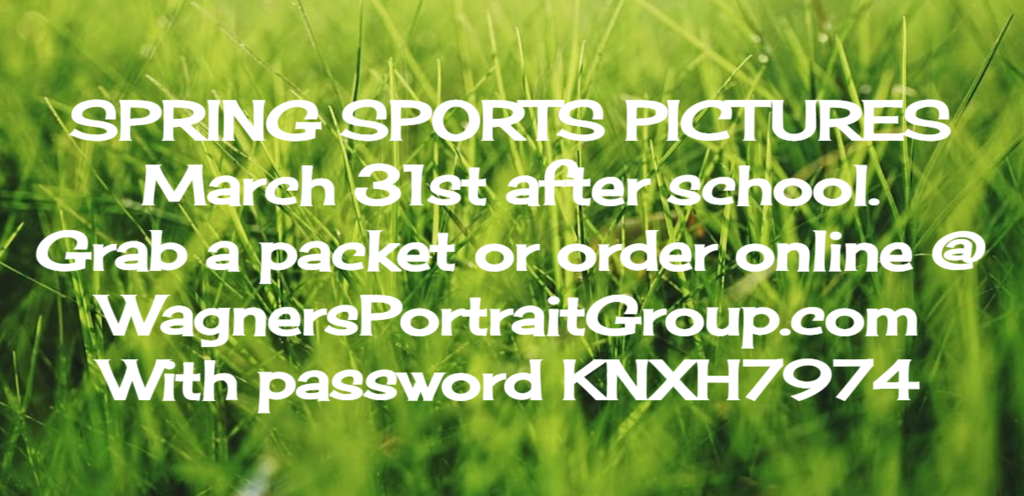 Today's baseball games at Marion County are postponed, with a makeup date to be determined.

Our varsity baseball games with Novinger scheduled for tomorrow are canceled due to field conditions.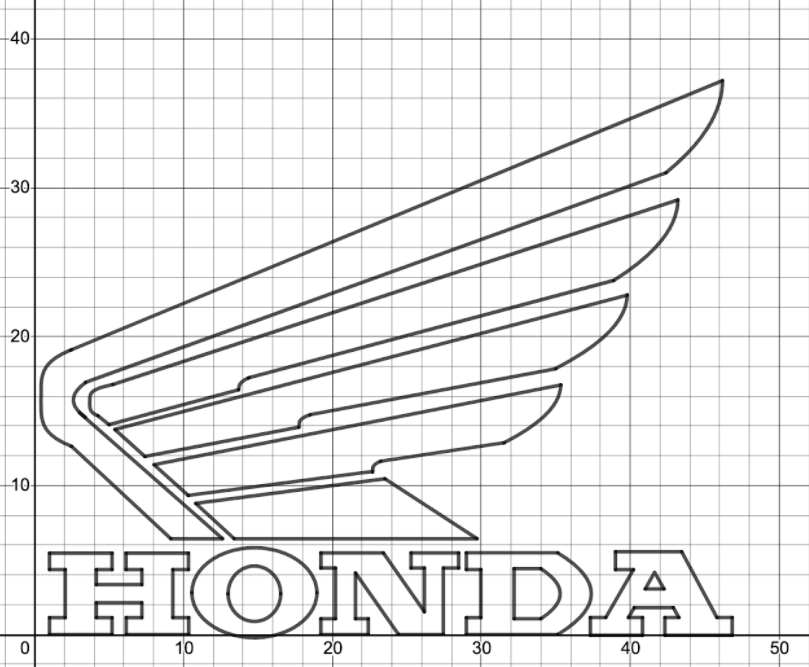 Congratulations to Elliott Ogden for making 1st team in all-conference Scholar Bowl. Congratulations to Holden Goucher for making 2nd team all-conference.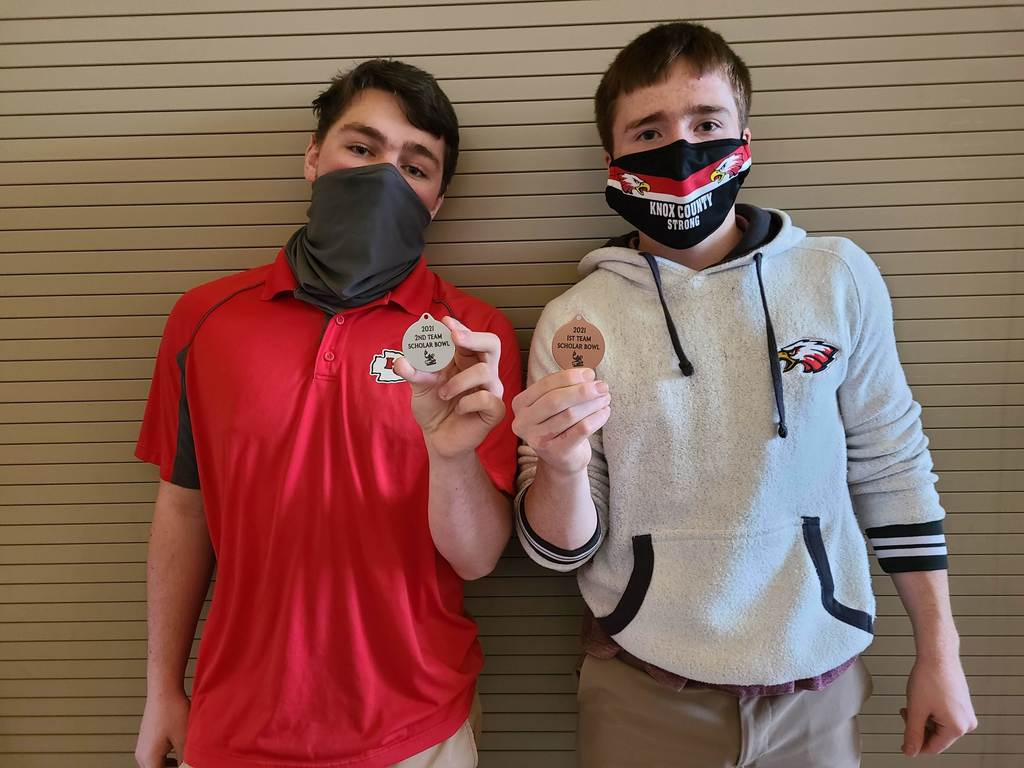 The bulk of Senior scholarship applications are due Monday, March 15, 2021. Your senior has access to a google sheet with all information and applications to fill out. Please encourage them to fill out these applications for a chance at free money to contribute to their post secondary education! Reach out to Mrs. Parrish with any questions.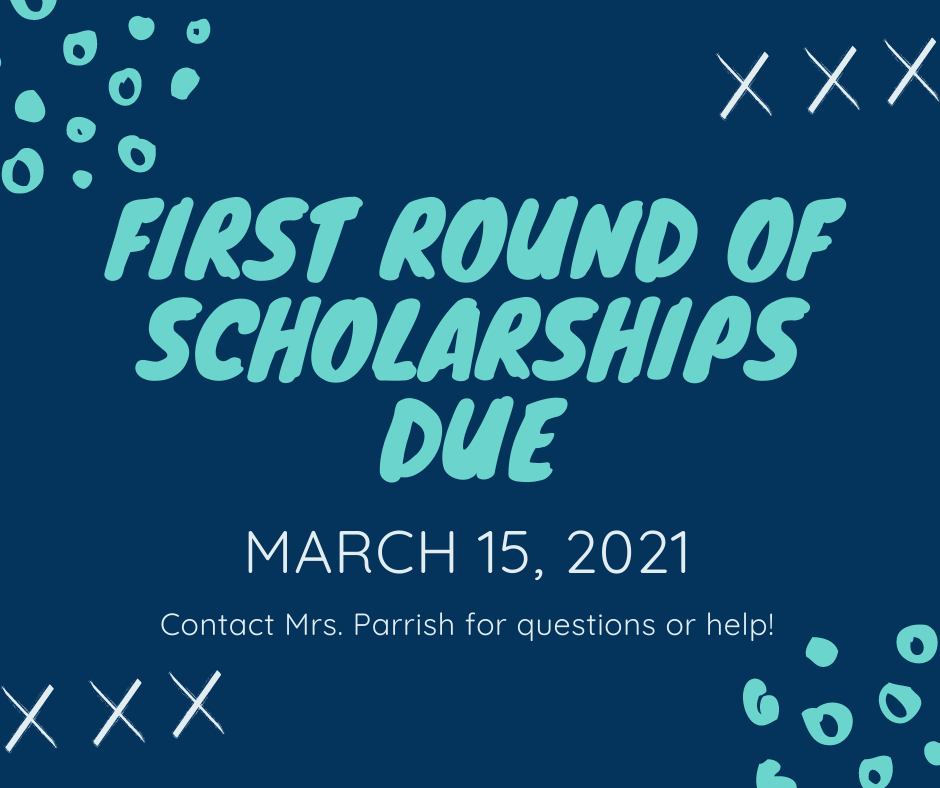 Thank you, Eric Greenley of Greenley Farms for stopping by and eating lunch with us! The Greenley family is the first Knox family to give to the MO BEEF for MO KIDS campaign! We hope you enjoyed your burger, we sure appreciate the home grown beef on our school lunch plates!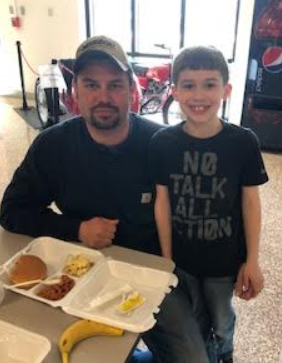 Parent Teacher Conferences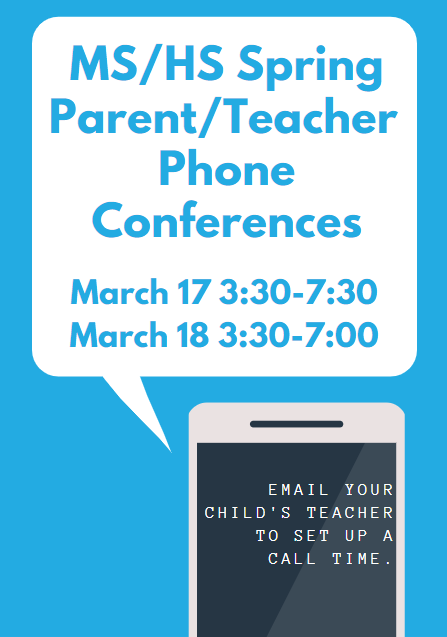 Kountry Konnections will be back Monday 3/15 if you wish to rent your tux from them.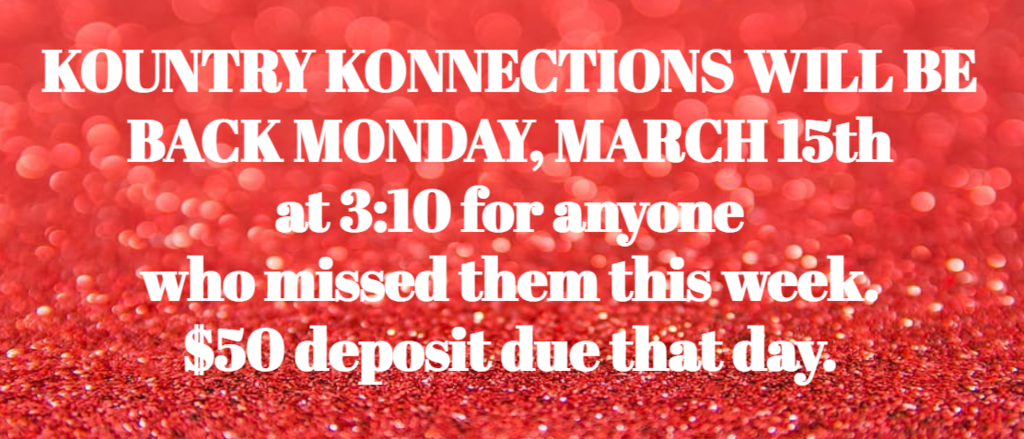 Check out the flyers below to see what the After Prom committee has got planned!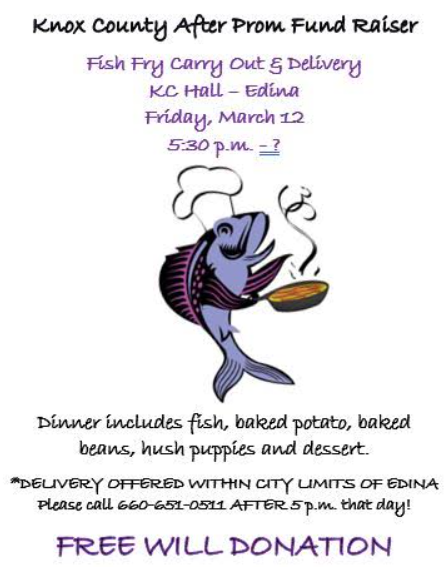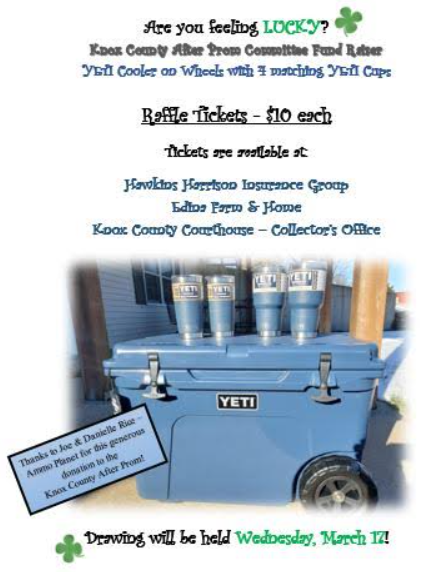 Junior High and Varsity Scholar Bowl both brought home the W at Canton this week! Congrats! Teams are coached by Amy McNabb and Mandi Delaney.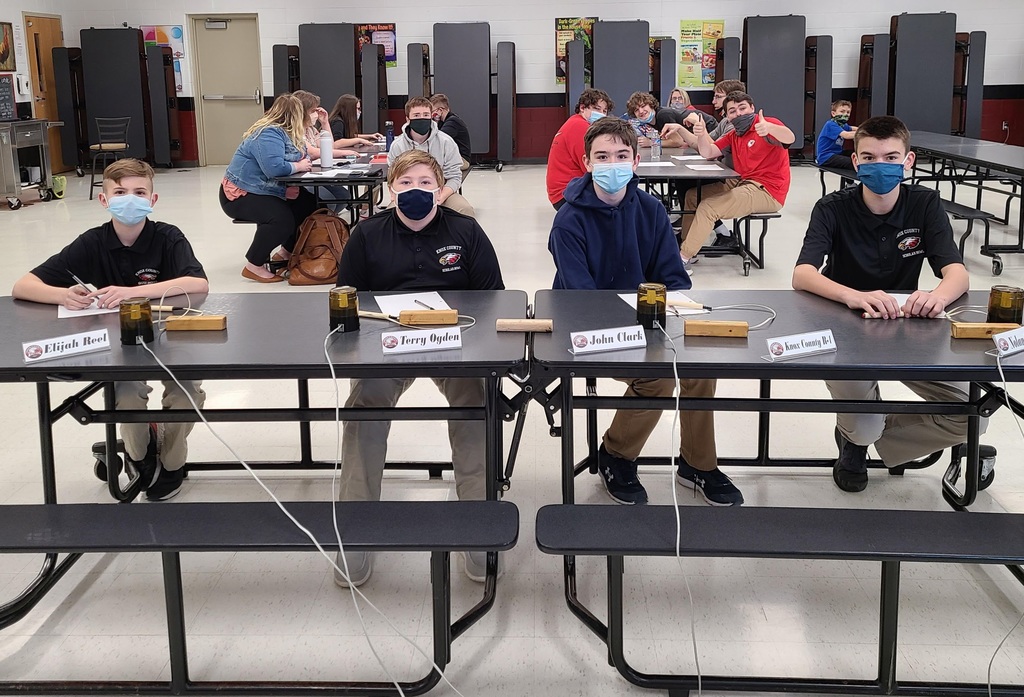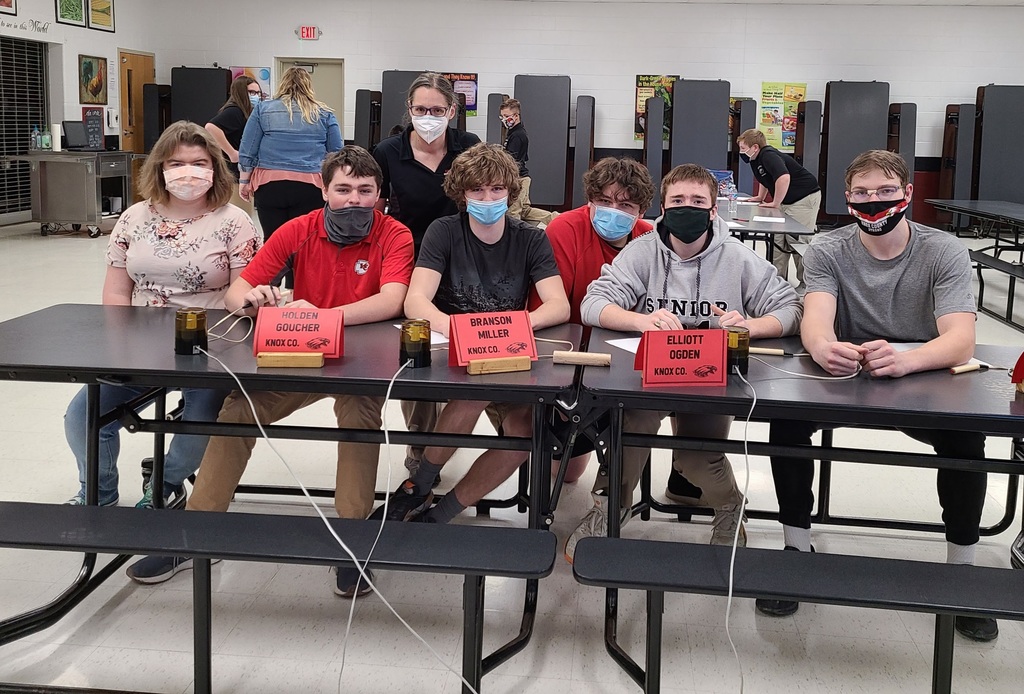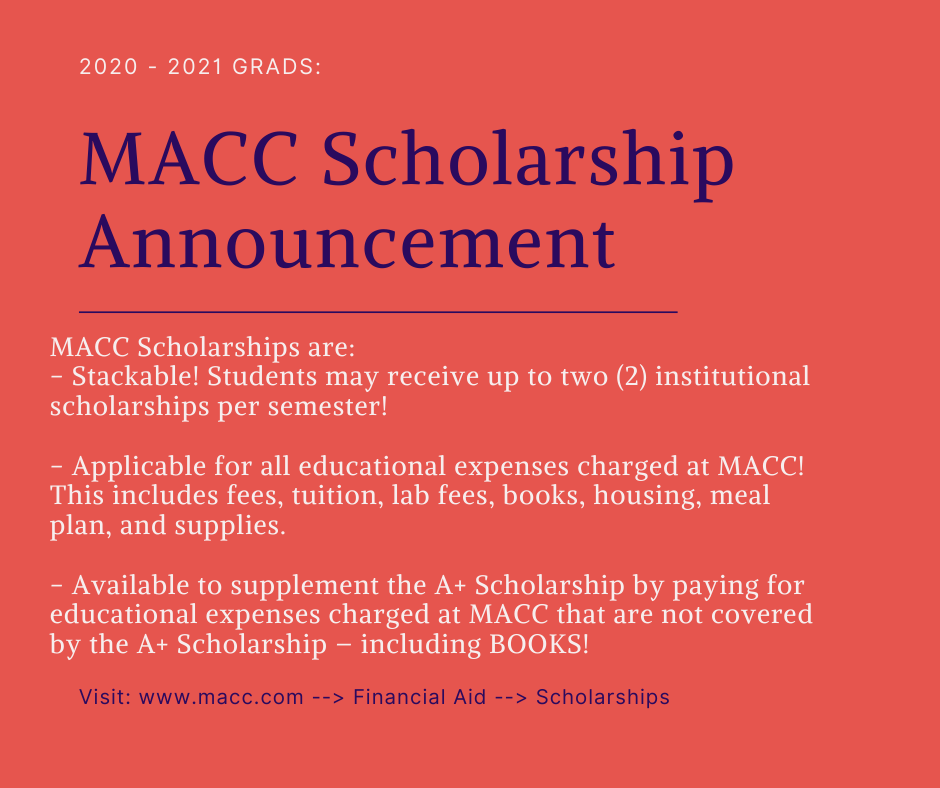 KNOX COUNTY TRACK '21 is now open! Find items that I've picked out specifically for our team. There is also spirit wear available for your family and friends. Check out the shop details below. OUR SHOP DETAILS - Shop Now:
https://www.bsnteamsports.com/shop/MLScEFBnyb
- Store Open From: February 26 - March 9, 2021

Attention Senior Parents! Scholarships are coming due this week, and the following weeks up until mid-April. Please encourage your student to fill out these short applications for a chance at some free money! Mrs. Parrish will be staying after school next week to review applications and assist students in filling out applications.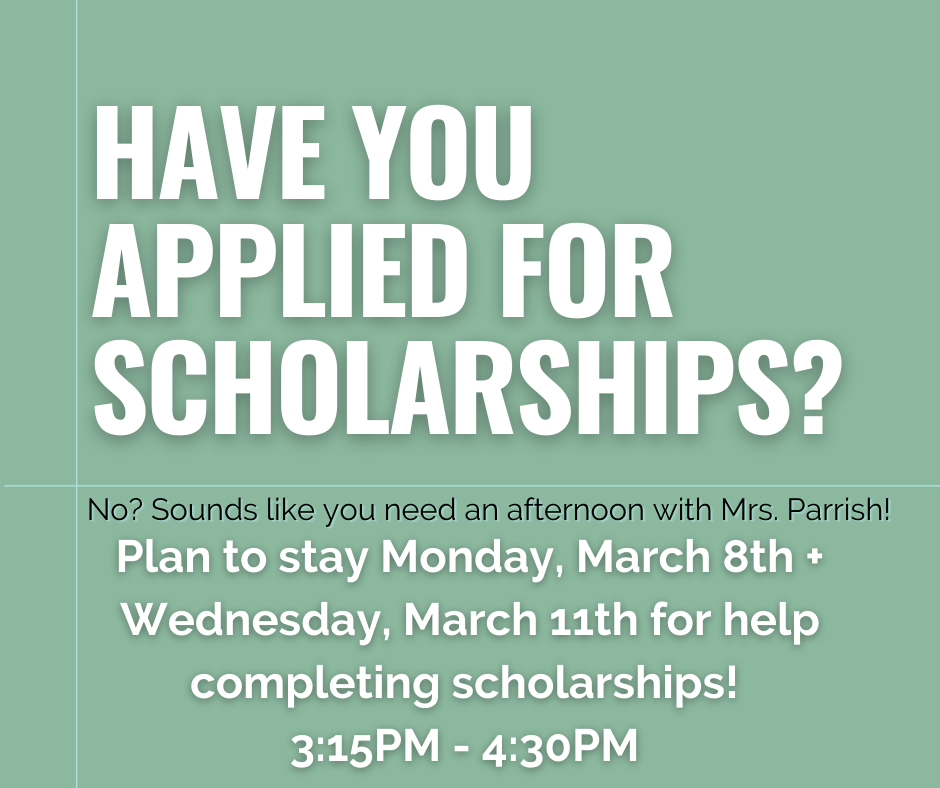 Congratulations to Conner Hayes and Riley Strange for making 1st Team all conference, and to Jacob Becker and Kylee Woods for making 3rd Team all conference. This is a very impressive accomplishment in a very talented conference.

Need a tux for Prom? Consider Kountry Konnections from Memphis.