Congratulations to our Courtwarming 2021 Queen Riley Strange and King Coltin Morrow!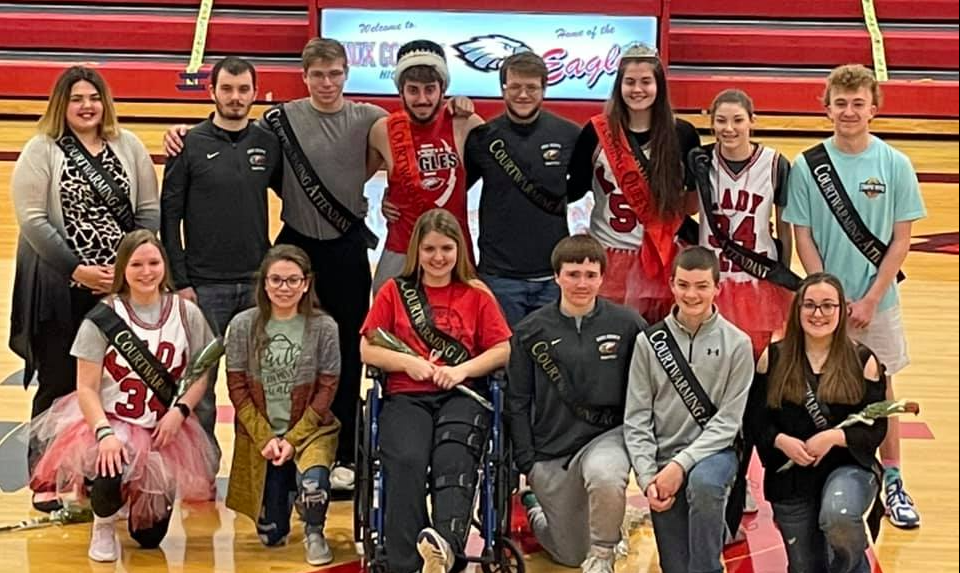 If any community member would like to travel to Schuyler tonight (6:00 tipoff) to watch our girls play Schuyler for the 2nd round of districts, please contact Alicia in the HS office to get a ticket! Limit to 4 per person. First come, first serve. Can pick up before 4:00 today.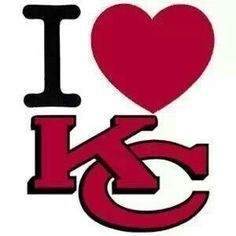 The Electric bus makes its debut today. It Will be running on the Hurdland route for the next three weeks.

Knox County 49 Scotland County 56 Final

The Knox County Eagles trail Scotland County after three quarters of play.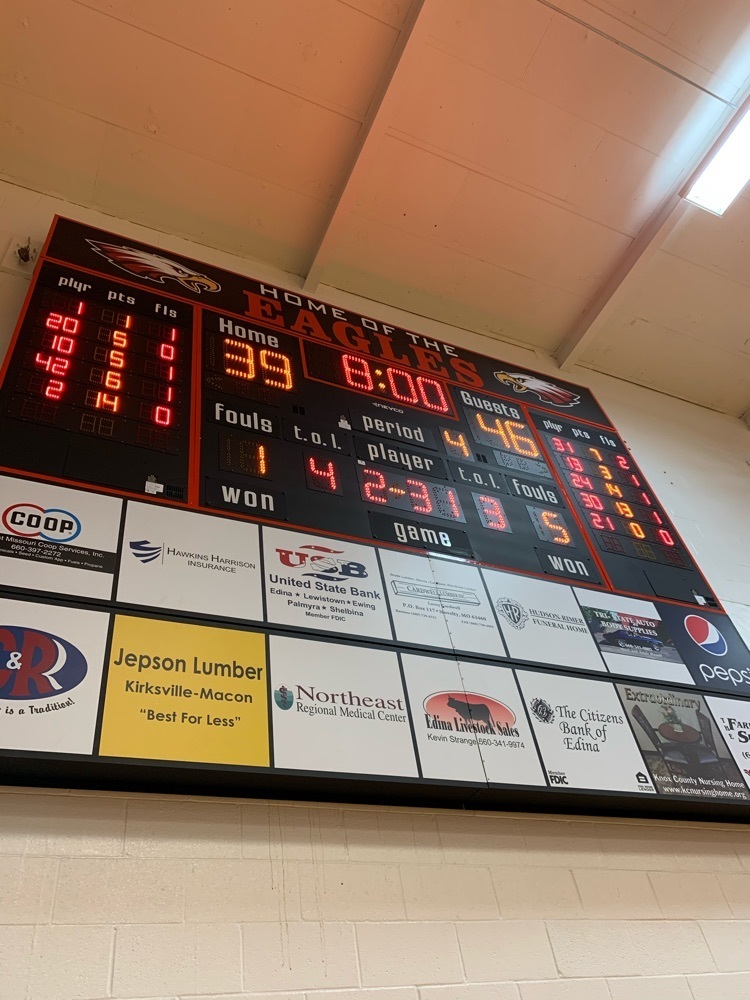 The Knox County Eagles trail the Scotland County Tiger at the half.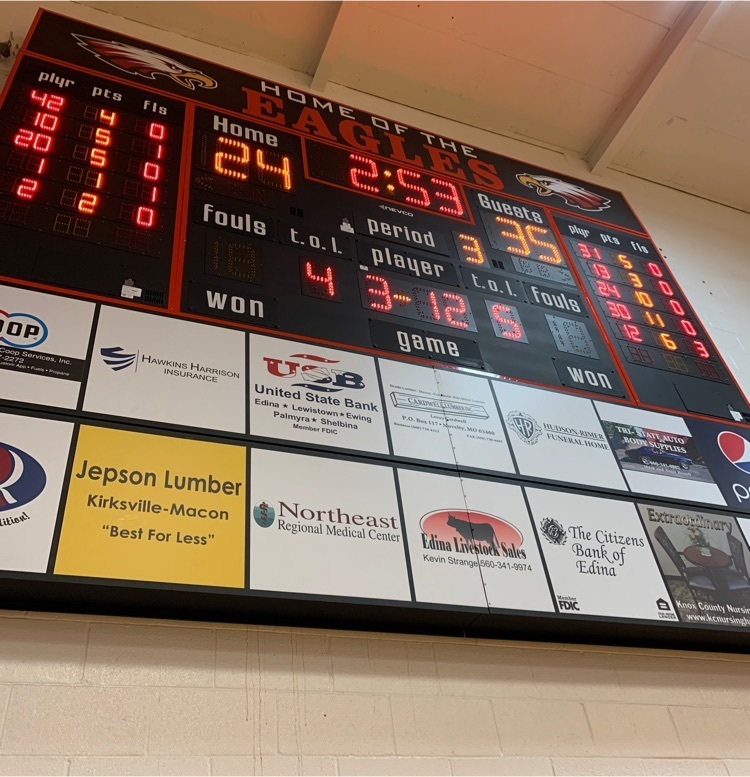 The Knox County Eagles trail the Scotland County Tigers at the end of the first quarter.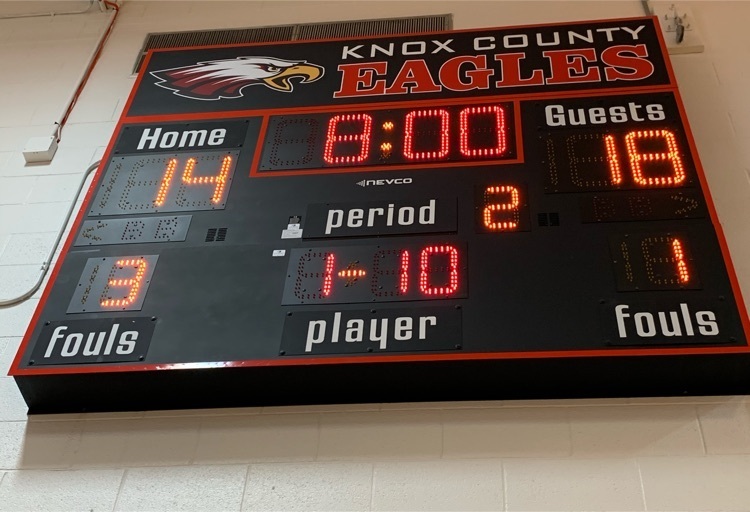 Tonight's boys game with Scotland County will be broadcast on MSHSAA.tv at
https://mshsaa.tv/?B=239711
. There is a $10 charge to watch. MSHSAA does not allow us to live stream for free since this is a district game. Game time is 6:00 pm.

EAGLENATION DECALS $10 BUY IN THE OFFICE!


The Knox County Lady Eagles advance to the next round of district play with a win over Northeast R-IV 61-56. The Lady Eagles play their next game against Schuyler County on Thursday at 6:00 PM.

The Knox County Lady Eagles lead going into the fourth quarter 41-31.

The Knox County Lady Eagles lead at halftime 30-18.

The Knox County Lady Eagles and the Northeast R-lV Bearcats are tied at 13 after the first quarter of play.

Virtual Author Event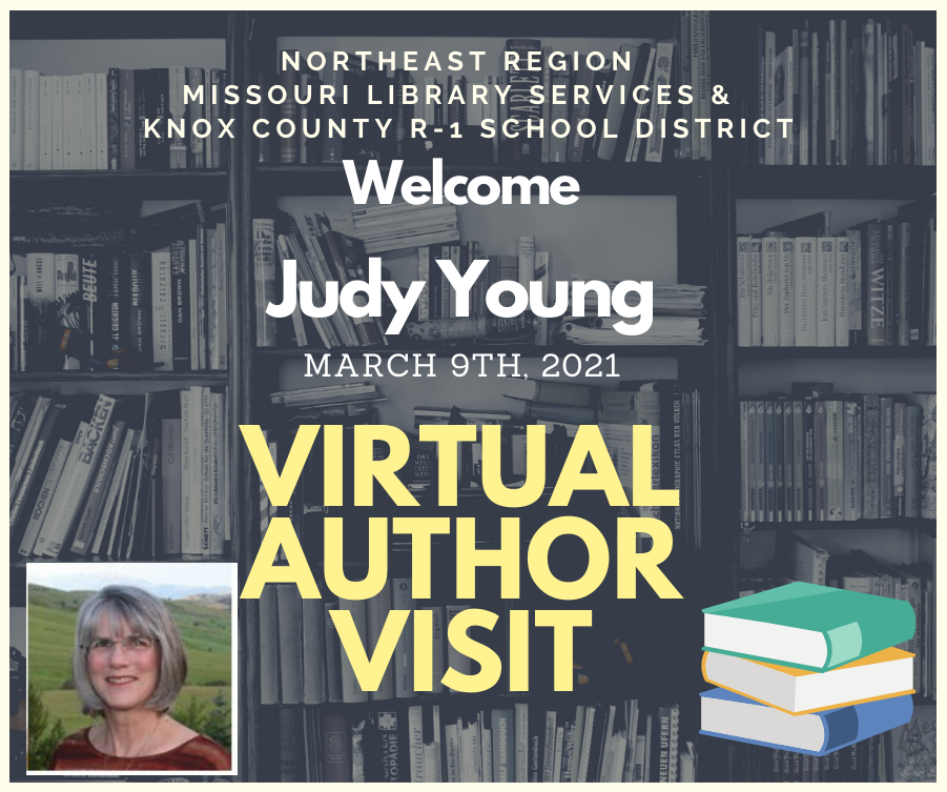 Crowning of Courtwarming Royalty will be Wednesday 2/24 at 8:00 pm in the HS gym. East breezeway doors will open at 7:45 pm. No ticket is needed for the crowning.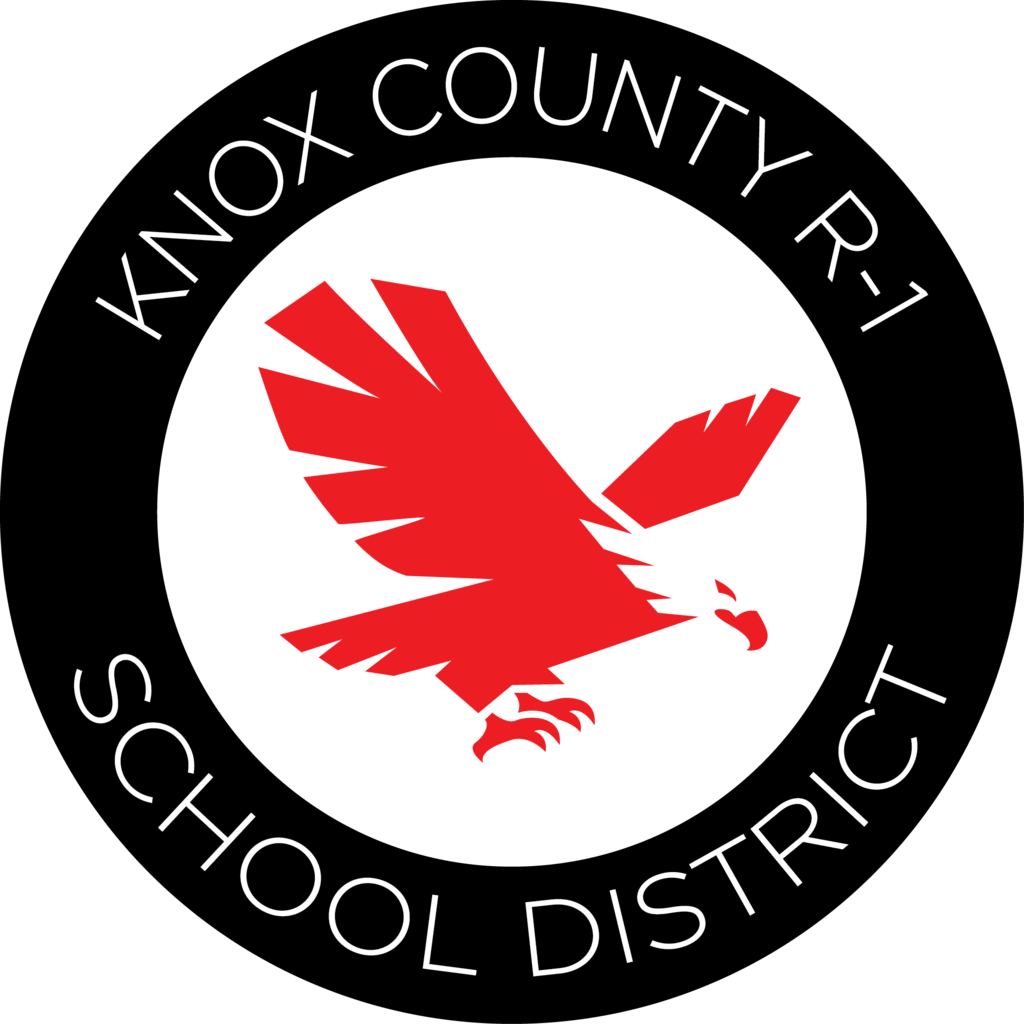 For those unable to attend tonight's basketball game at Cairo due to attendance restrictions, you can view the game at the following link:
https://mshsaa.tv/?B=236414
. Please be aware that you must purchase access to view this game ($10), which is true of all district tournament games. Schools are not authorized to live stream games free of charge, as we have done during the regular season.

Extra Courtwarming shirts for sale.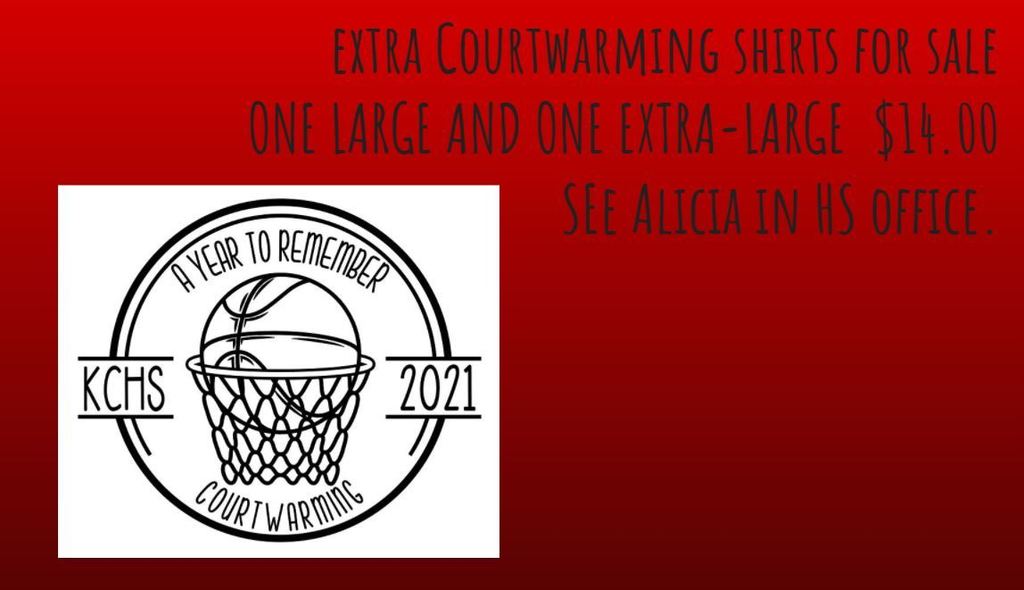 The Knox County R-I School District will back to face to face learning tomorrow.

District Brackets Girls Tuesday @ Cairo Boys Wednesday @ Home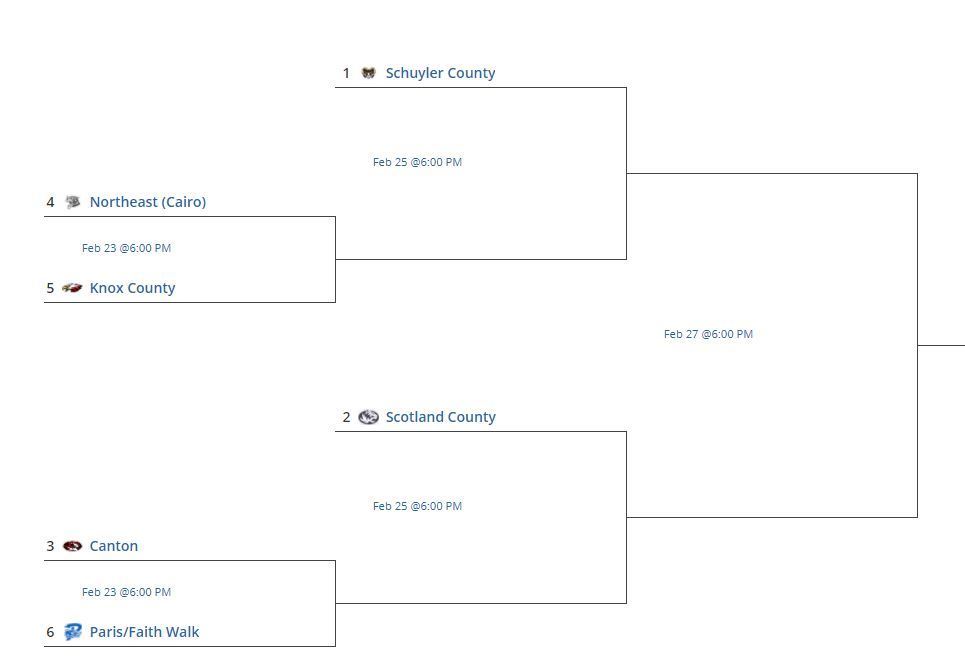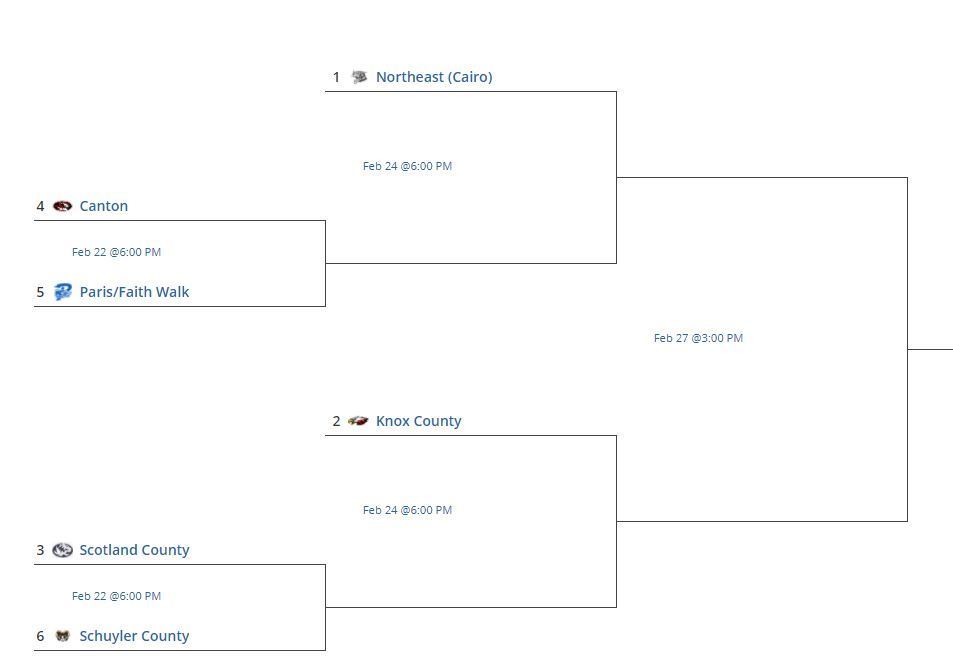 COVID guidelines for Friday's games at Scotland County: Seating Areas: • Home Fans: The east side of the bleachers (across from the player benches) will be designated as home spectator seating. • Visiting Fans: The west side of the bleachers (behind the player benches) will be designated as visitor spectator seating. Visitor Expectations: • MASKS ARE REQUIRED FOR ALL VISITORS • Fans will/should sit with their families. • Scotland County Booster Club will have concessions available to all in attendance. Live streaming: • Video Streaming will be provided on the Scotland County YouTube Channel at
https://www.youtube.com/channel/UCCTw_HvzRyXGQaGtd-XdJIA